At a distance of 2852 000 000 km, with an apparent disc only 3,7″ across, Uranus is hardly our neighbourhood's planet.
It was easy to detect with binoculars, also in a 8×50 finderscope it stood clearly out as a 'fat' star, with a slight green-bluish color.
It imaged this with the ASI2600 MC One-shot-color camera, which was clearly a mistake. The "details" (like half the planet that is brighter) only pop out when imaging in infrared. next time better!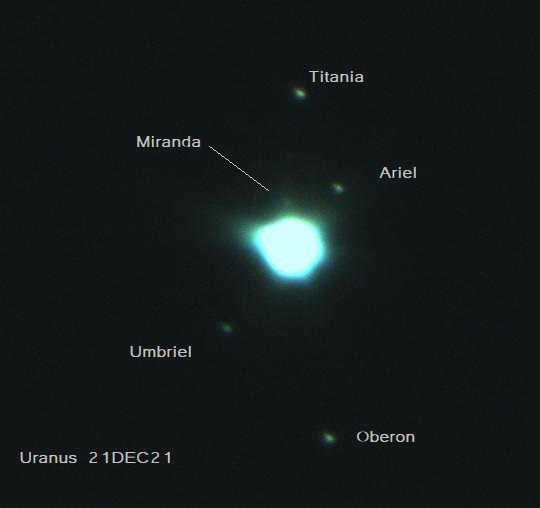 Jupiter is fading away in the Wetern sky, getting closer to the setting sun every day.