As I was unhappy with the processed result of Mars december 11th, I revisited the image.
That lead to a more natural result, still lots of subtle details without over sharpening. The color has maybe a bit of a green hue I´m told.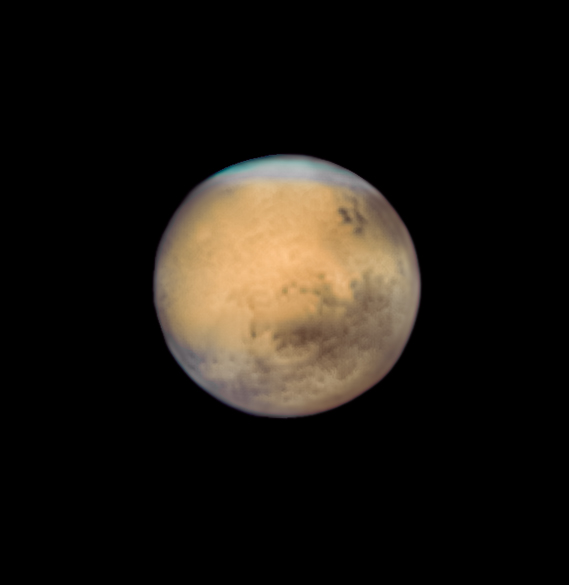 Equipment was a C14 XLT, ASI290MM, Baader RGB filters, XPRESS Filterwheel ; No Barlow used ; one single RGB run
Seeing predictions are a pain. I used a site called Meteoblue, which gave sub-arcsecond predictions for last night. However, when consulting the jetstream predictions (wind speed at 10km altitude), it was obvious that we were centered in the middle of the jetstream.
Only because Mars was at an altitude of 64° in transit, some details could be seen on screen, and in post-processing.