The All-sky camera has now been in use since June 2021, and made during it's operation almost 3 million pictures on a permanent basis day/night.
As from today it got the designation EN904, as part of the European Network for fireball detection.
Hans Betlem performed a calibration of the camera images, so it can be used for measurements in case fireballs are detected.
The Fujinon lens combined with the ASI183MC has a lot of aberration near the horizon.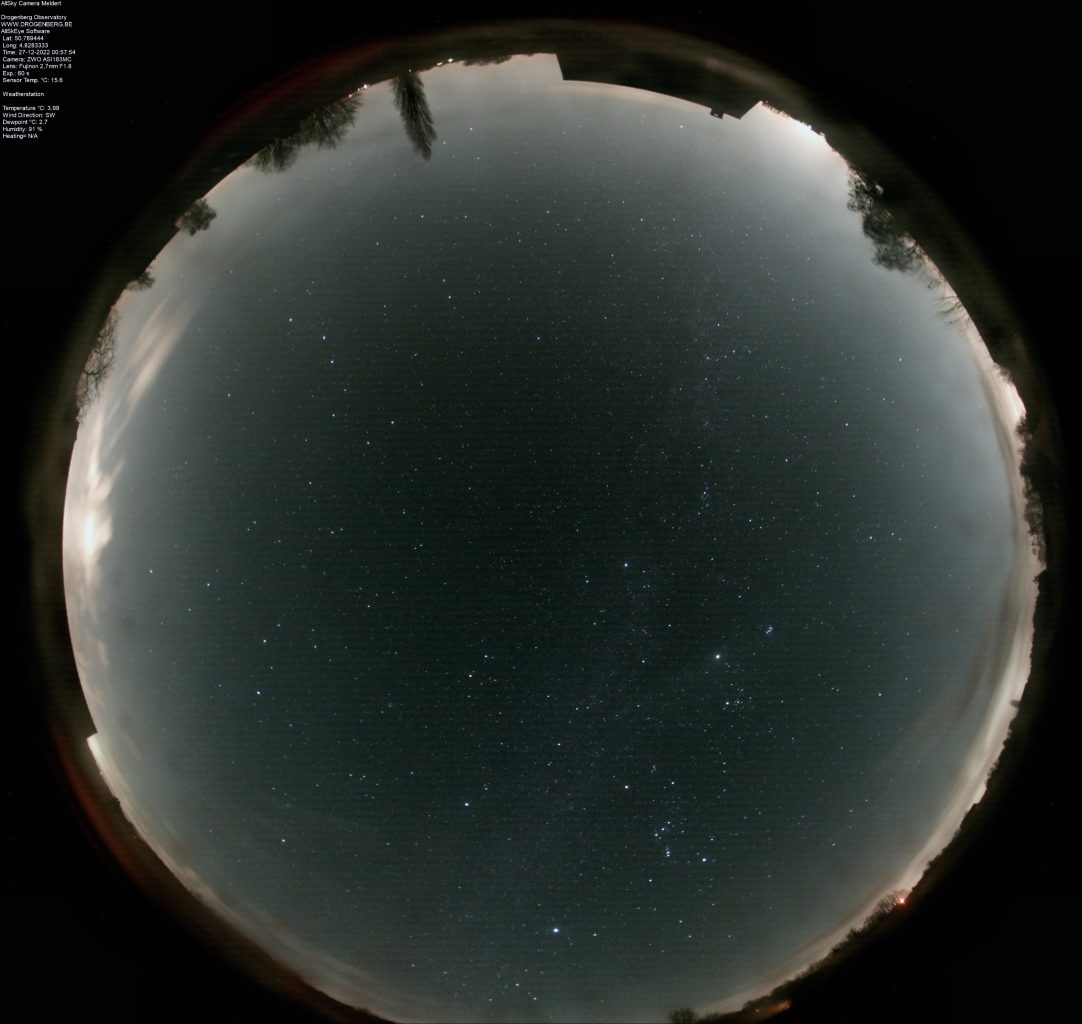 Despite hard wind gusts, that pushed aside the Mars image in the small ROI, and clouds passing over completely blocking any image, with a seeing that was variable but never very good, the telescope caught a few Mars's last night.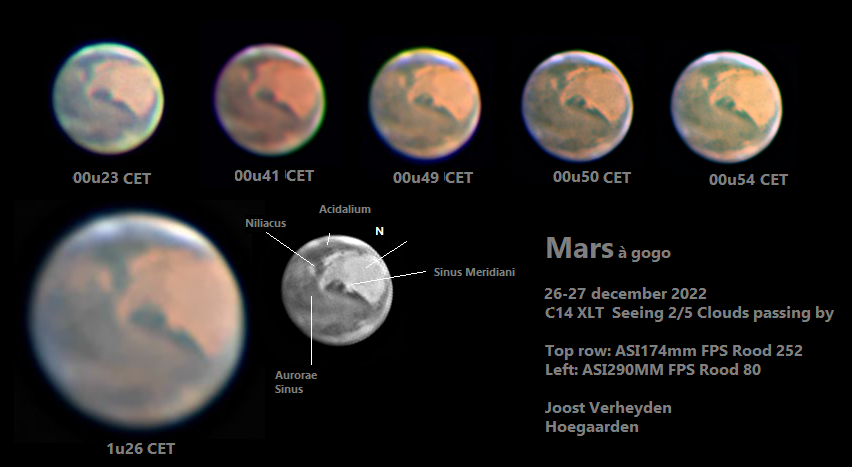 Meanwhile a nice winter sky was visible with sqm values above 20,50 and a hint of the winter mily way