Note: I discovered weeks after this test that the filter drawer of this lens actually contained a Nikon UV filter. That might have influenced the result, so further testing required.
And these are the results of some testing with this setup are a bit disappointing! actually it seems that the sharpness of this particular lens cannot compare with 'real' telescopes, and that's maybe not a great surprise. To be comparing apples with apples: the APO image was taken with a F/7 Esprit 120mm with a focal reducer/flattener to F/5,5 resulting focal length 663mm. Second point: the total imaging time of the reference image was 150 minutes, compared to only 7,5 minutes for the F2.8 image, and 50 minutes for the F4 image. .
the images from the Nikkor are blown up to match the size of the reference image
the Nikkor images are clearly less sharp, with notable halos on the brighter stars in the F2.8 image
the star shape seems to be a bit irregular, that is not necessary a lesn issue it might be related to guiding issues.
The real strength of this lens is probably more in the area of wide-filed DSLR imaging?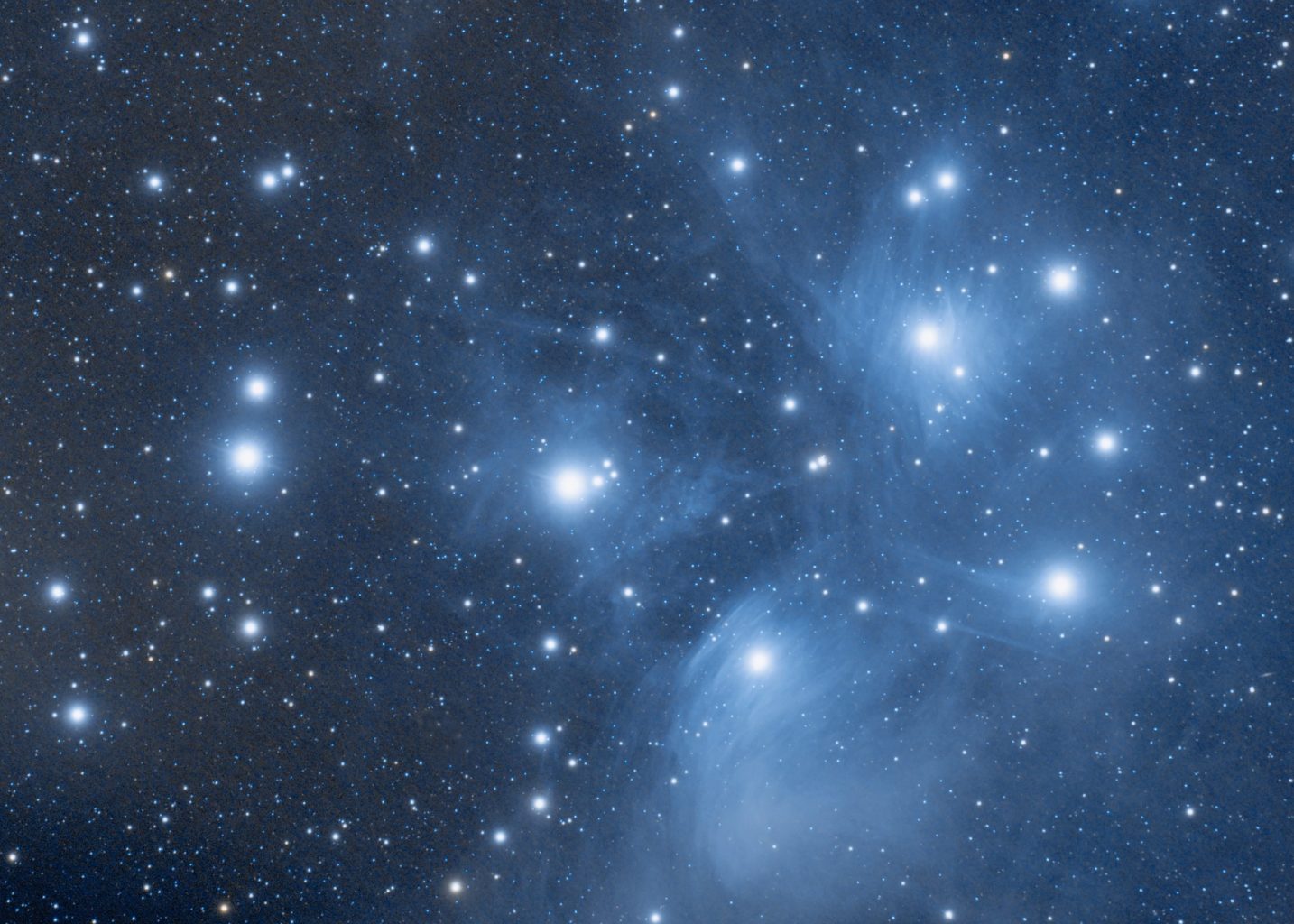 And these are the images taken with the Nikkor 300mm F2.8 and the ASI183mm, using a Baader contrast booster 1 1/4″ filter to avoid blue/purple fringes and IR. The F/4 image can be recognised easily due to the 18-pointed stars, caused by the 9 iris blades in the lens. The F/4 image is clearly sharper, however the F2.8 image obviously got the image faster but with less sharpness.