Despite hard wind gusts, that pushed aside the Mars image in the small ROI, and clouds passing over completely blocking any image, with a seeing that was variable but never very good, the telescope caught a few Mars's last night.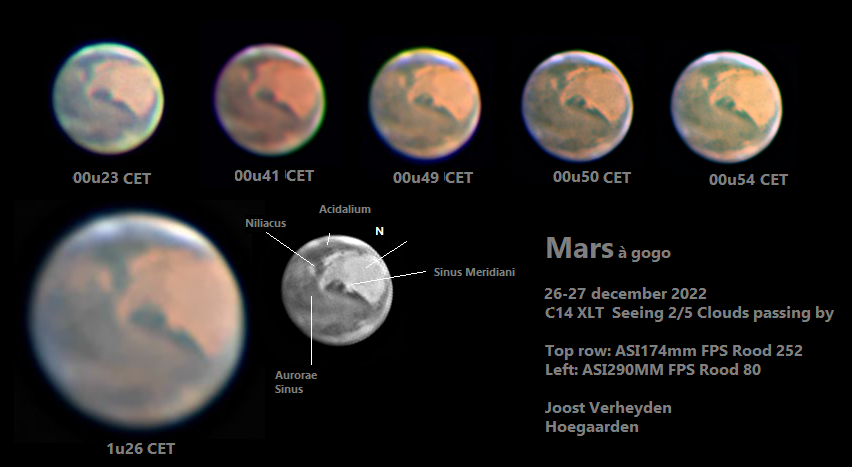 Meanwhile a nice winter sky was visible with sqm values above 20,50 and a hint of the winter mily way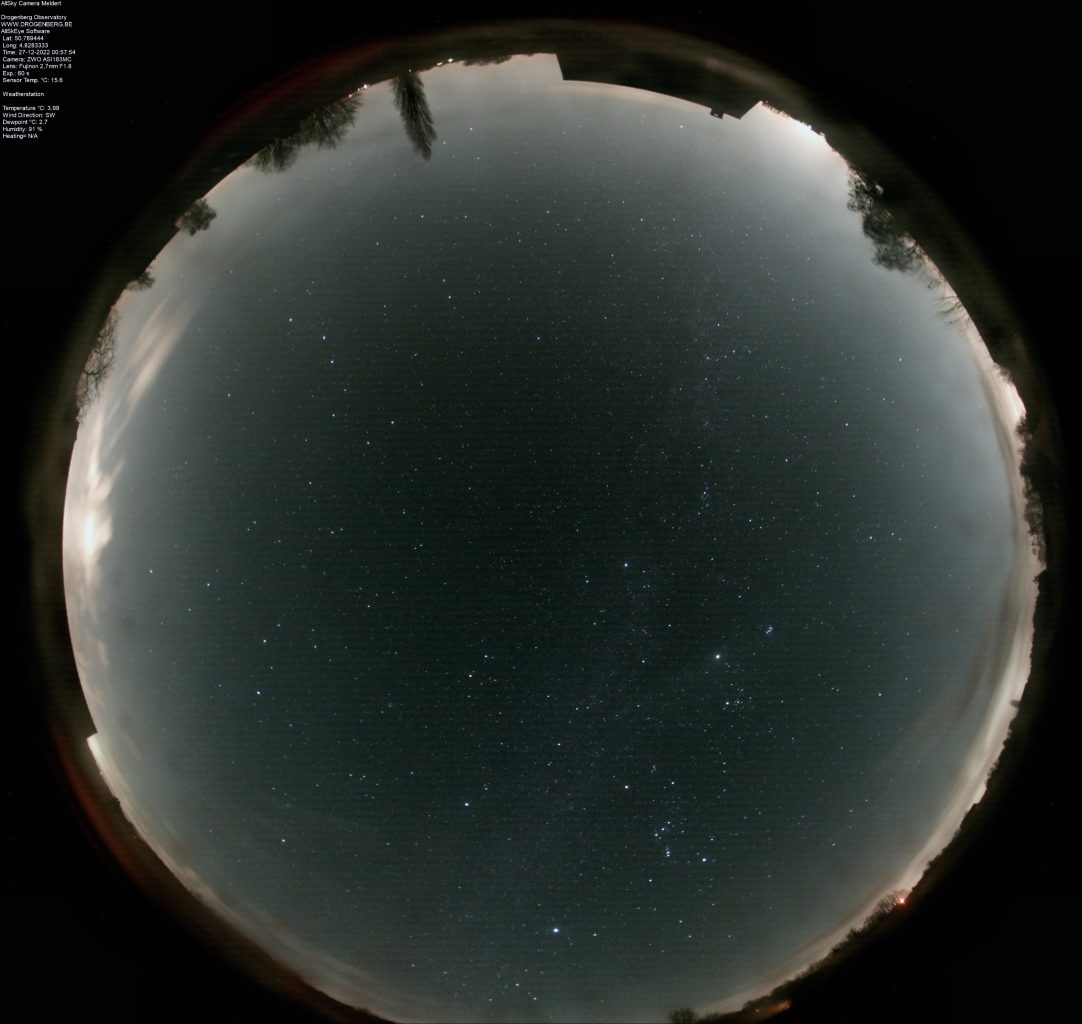 As I was unhappy with the processed result of Mars december 11th, I revisited the image.
That lead to a more natural result, still lots of subtle details without over sharpening. The color has maybe a bit of a green hue I´m told.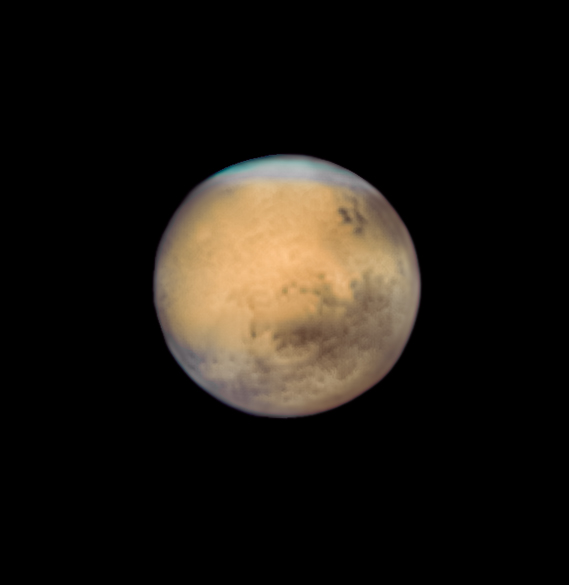 Equipment was a C14 XLT, ASI290MM, Baader RGB filters, XPRESS Filterwheel ; No Barlow used ; one single RGB run